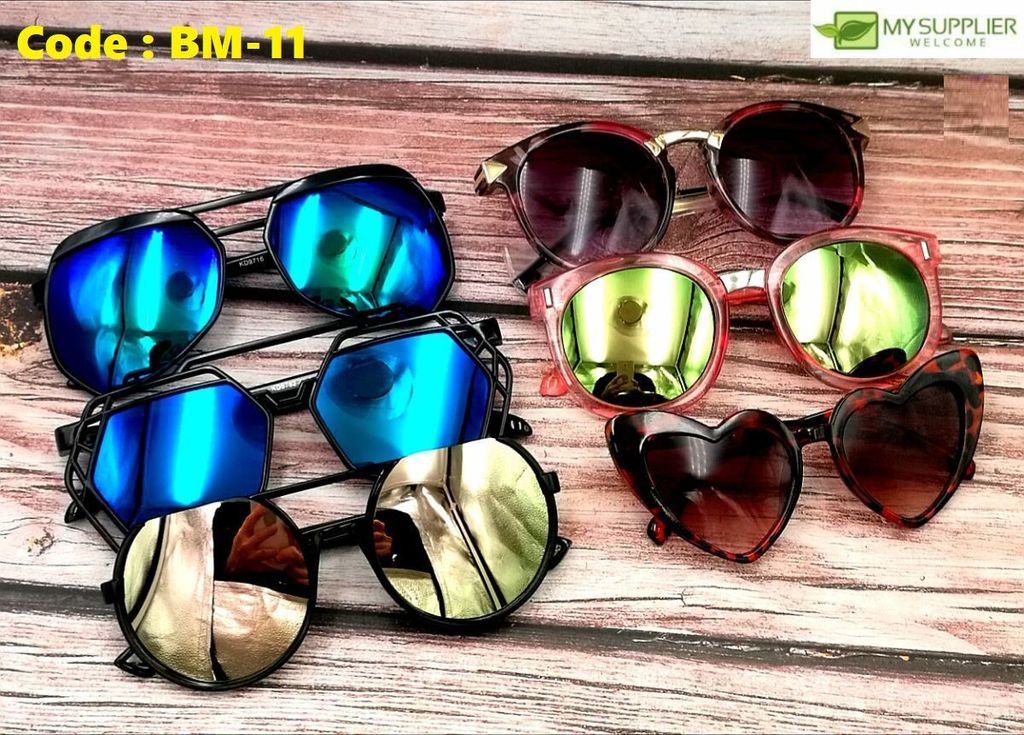 BM-11 1pcs Unisex Custom Design Sunglasses (6181/9716/9753/9759/9762/9812 )
Introducing our Unisex Custom Design Sunglasses, the perfect accessory to elevate your style game while protecting your eyes!
Crafted with precision and designed to cater to everyone's taste, these sunglasses boast a unisex design that is suitable for all genders and fashion preferences.
Not only do these sunglasses provide excellent eye protection against harmful UV rays, but they also offer a wide range of customization options. With our unique custom design feature, you have the opportunity to create personalized sunglasses that truly reflect your individuality.
Choose from a variety of frame colors, lens tints, and finishes to suit your style and preference. Whether you prefer a classic look with black frames and grey lenses or want to make a bold statement with vibrant colors and mirrored lenses, the possibilities are endless.
Built with durability in mind, these sunglasses feature high-quality materials that ensure long-lasting use. The lightweight yet sturdy frame provides a comfortable fit, allowing you to wear them all day without any discomfort.
Complete with UV400 protection, our sunglasses shield your eyes from harmful UVA and UVB rays, reducing the risk of eye damage and sun-related issues.
Perfect for outdoor activities such as beach trips, festivals, and road trips, our Unisex Custom Design Sunglasses are a must-have for anyone seeking style, protection, and a touch of personalization. Stand out from the crowd and make a fashion statement with sunglasses that are uniquely yours. Order yours today and step up your eyewear game!