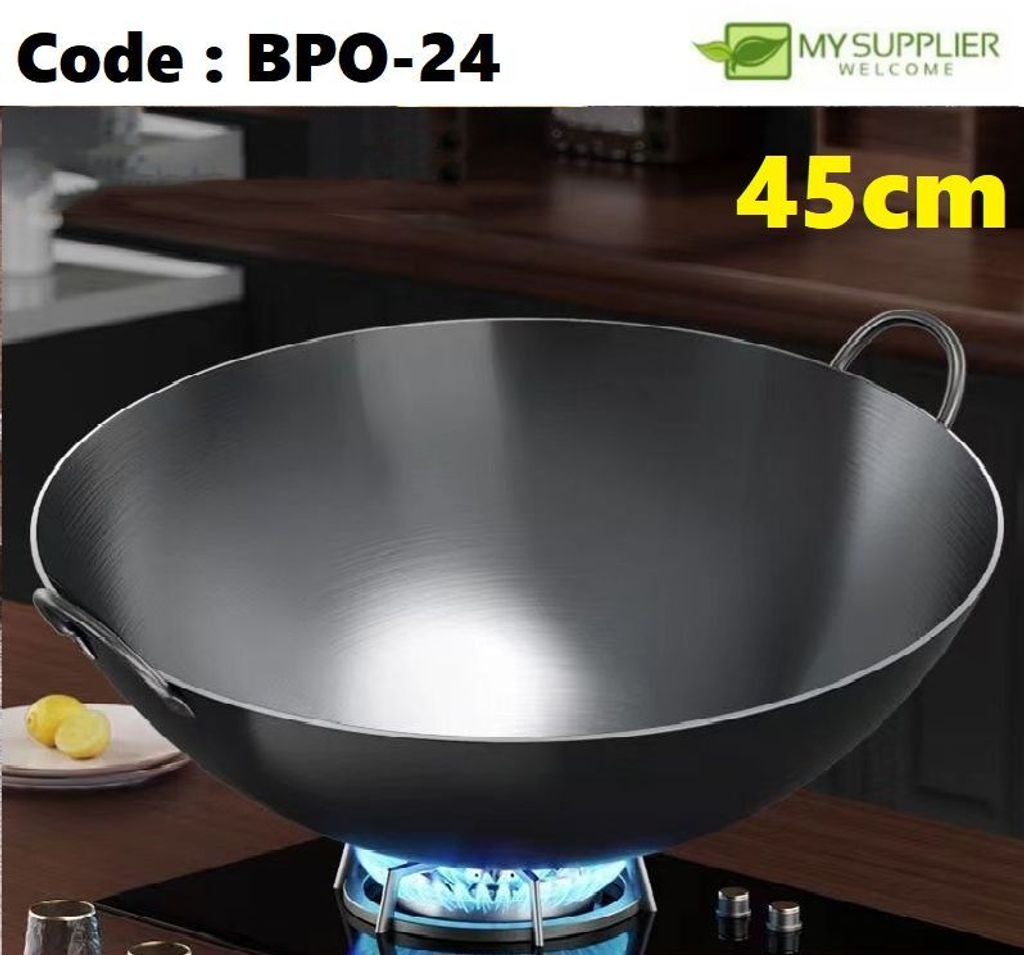 BPO-24 45cm Non Stick Metal Wok Iron Wok Pre Seasoned Traditional Wok Non-Coated Carbon Steel Cooking Pan
45cm Non Stick Metal Wok Iron Wok Pre Seasoned Traditional Wok Non-Coated Carbon Steel Cooking Pan
Product size : L51*W45*H12.5cm
Material : Iron
• No coating
• Suitable for gas stove
• No Rusting Coating
• No Chemical Coating ---- Health Cooking
• Fast and Evenly Heated ---Save Gas & Oil
• Non Stick--Easy for Cooking & Clean (Do not leave empty pan on fire source)
Use and maintenance of handmade carbon steel wok:
1. After each use, after cleaning, the water inside the pot is baked with a small fire.
2. After drying and applying a layer of cooking oil, can extend the service life and accelerate the process of raising the pot.
3. If the iron rust, rust washed with steel balls, applying a layer of oil.
4. Can not use the iron pot to cook acidic fruits, such as bayberry, hawthorn, apple In summary, according to this method, the pot can be maintained black and bright, the more you use it, the true uncoated non-stick pan.